Llanharan Community Council serves the communities of Llanharan, Brynna, Brynnau Gwynnion, Bryncae, Llanilid and Ynysmaerdy.  The formation of the Community Council was in 1974, under the Local Government Act 1972 as the successor to the former old Parish Councils.
The Community comprises of three wards, with 14 Councillors. Each ward has Councillors for that area, 6 covering Llanharan (including Ynysmaerdy), 6 covering Brynna (including Brynna Gwynnion) and 2 for Llanilid (including Bryncae).  The Councillors represent our community, providing local views on planning, listening to and advising residents as well as providing a link with the local authority.  Representative Councillors have an active interest in their communities and work in partnership with residents, local groups and collaborate with other Councils when necessary
Councillors help provide local services and take decisions that form the policy of the Council.  Councillors are entitled to a taxable allowance of £150 per annum in accordance with the Independent Remuneration Panel recommendations to Welsh Government, they have to abide by a Local Government Code of Practice, declaring any financial, personal or prejudicial interest in any matter under discussion at a Council meeting. Councillors are elected by local residents or co-opted by the Council.
The Council meets on the third Thursday of every month and all are welcome to observe these meetings. Forthcoming dates and documents can be viewed in the Committees and minutes – Full Council section of this website.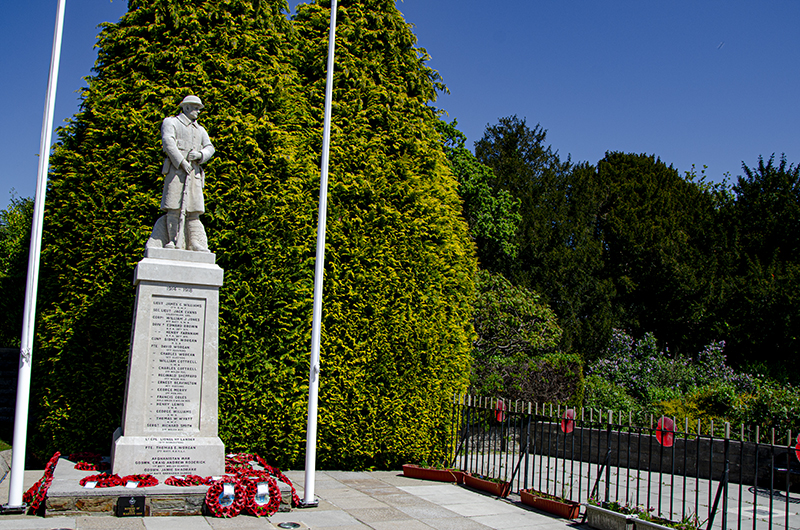 The Annual General Meeting of the Council is held in May and the Chair and Vice-Chair are elected by the Councillors and Working Groups are formed
The Council employs 4 staff providing administration, legal and financial services and general maintenance of areas within our responsibility
The Council provides over 100 allotment plots at Bridgend Road, Jubilee Street and Pendre.
Grant Aid is made available to all local voluntary organisations and funding provided for the senior citizens' Christmas dinners, the annual firework display and Brynna Carnival.
The Council assists with funding of the Llanharan Community Development Project to enable out-reach work across the community and helps fund the work by the Wildlife Trust to develop Brynna Woods as a recreational amenity within the community.
The Council provides and maintains 36 bus shelters and benches, looks after over 37miles of footpaths and bridleways, maintains its open spaces and play areas at Meadow Rise, Llanharan Skateboard park and Mountain Hare, along with the maintenance of the war memorials located on Hillside Avenue (Llanharan) and St Peter's Churchyard (Brynna), memorial gardens and clocks in Brynna and Llanharan
The Council provides 11 defibrillators around the community for use of life saving.
Llanharan thrivied during the British Industrial Revolution, with several tin and coal mines in the location providing employment to the village residents.  The Community benefits through its proximity to the M4 Motorway and railway station.  Community and Town Councils are the most local level of government in England and Wales and are independent of Borough Councils although they maintain a close working relationship
In Wales there are 735 local councils, in Rhondda Cynon Taff there are 11 Community Councils and 1 Town Council (Pontypridd)